Helping individuals and families advance towards their financial goals!
As NN AVANZA Financial Services we believe in your dream!
In 2000, we came to the United States of America seeking a better life for our family. We faced many obstacles, and many difficult situations. There were times in our lives where we barely had enough to eat. One of the most difficult times in our life was when my trailer and all my tools for work were stolen, but even through times like that we persevered and kept dreaming for a better life. Sometimes it is difficult to dream and believe that there are better things to come. In 2010, we had the opportunity to buy our first home. That inspired us to believe that we can start our own business and help other families.
We created NN AVANZA in 2014 with this in mind to help families just like ours. We started as an insurance agency, and little by little we started expanding our business to fulfill our community's needs. We became Real Estate Agents, Loan Officers, Notary Public, Tax Preparers and still continue to grow. We love helping families. Although our business has grown we do not forget our humble beginnings.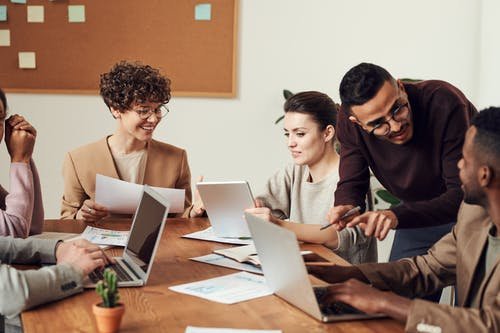 Noemi Neyra
I founded NN AVANZA in 2014 with a commitment to elevate my community as a Farmers Insurance Agent. As time went on, this commitment turned into a passion. I saw that the community needed other services as well so I became a commissioned Notary Public, CTEC Certified Tax Preparer, Real Estate Agent, and Mortgage Loan Originator. I am fluent in English and Spanish. My goal is to provide you with outstanding service.
Luis Noguera
It is an amazing honor for me to work for the company that was founded by my parents and to be able to work alongside them. For me, NN AVANZA is more than just a company, but a family of ordinary people who just want to help others. I am blessed to be able to have learned from my parents how important it is to work hard and provide the best service we can to our clients. I absolutely love being part of NN AVANZA.
Katelyn Noguera
It has been a privilege getting to work for NN AVANZA and learn about all the services that the company provides. There are many things that I love about the company, but one thing that I love is how we take care of our clients. I also think it is very convenient for clients to come to us because we offer a wide array of services. We are a financial one stop shop, but honestly we are much more than that and I am so blessed to be a part of a company like NN AVANZA. We are all about advancing people forward and making our clients' dreams become a reality.
Luis Noguera
I founded NN AVANZA alongside my wife in 2014. I also share in her passion to help my community advance to the next level. As a financial consultant, I will be a powerful advocate to help you achieve your financial goals. I am fluent in English and Spanish and have a wealth of knowledge in this field.
Evelyn
I started working with NN AVANZA in September of 2020. I am looking forward to growing in my knowledge and expanding my responsibilities within the company. I am fluent in both English and Spanish. I am sincere, honest, and want to give my clients the best coverage for their needs. I believe work should bring a sense of joy and satisfaction each day, and I have found that here with NN AVANZA.